The annual MHCI Seminar provides a dynamic prelude to the school year. For two or three days in Philadelphia, students prepare through orientation activities, immerse themselves in innovation topics, and build memorable and enduring connections with each other, the program, and Penn. Programming complements the curriculum and optimizes the opportunities of gathering.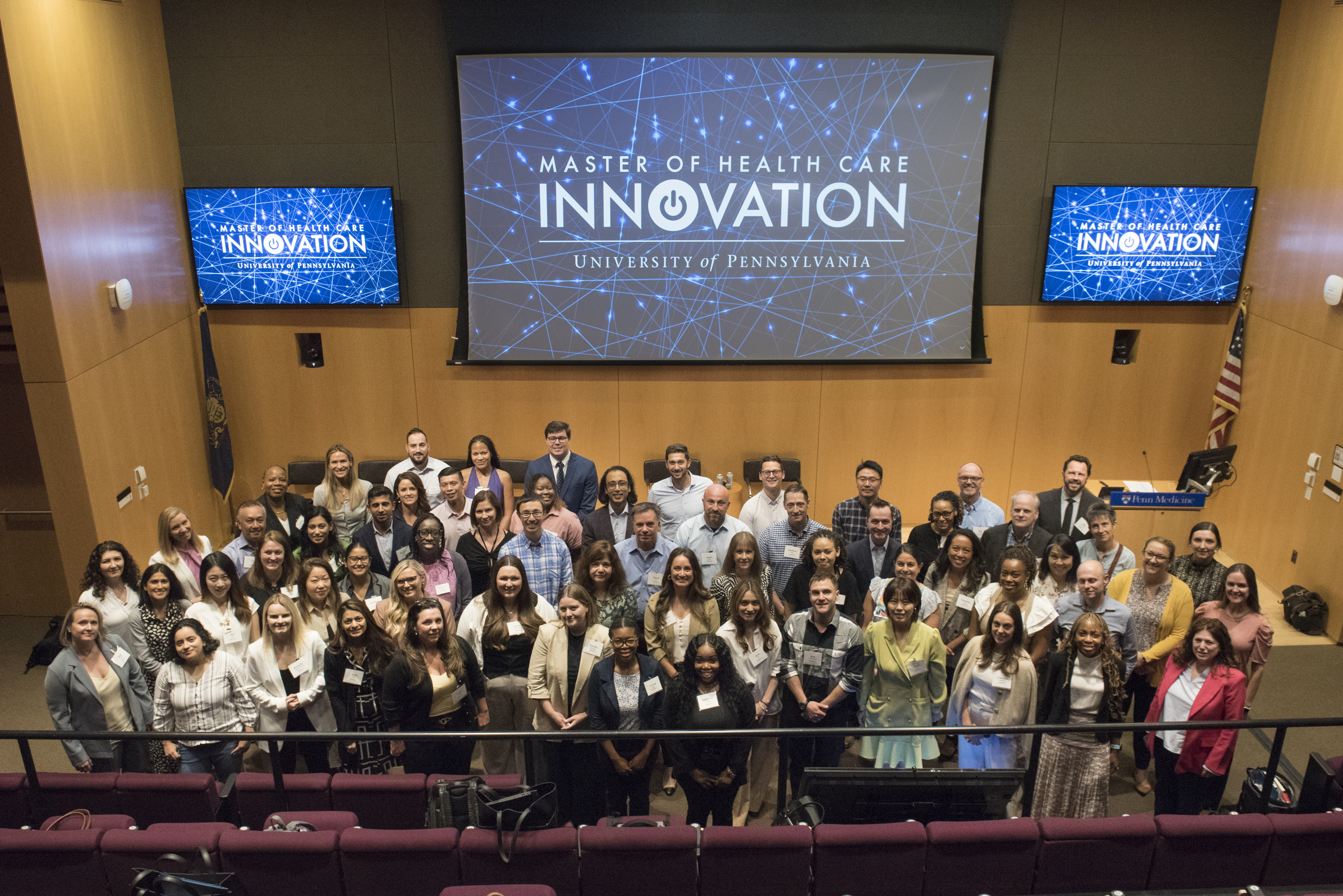 Programming
During Seminar, convene with other professionals committed to changing health care and exchange ideas, share stories, gain and give advice, and begin to build the special connection to classmates that MHCI alumni consider to be a hallmark of the program.
Standard components include:
Program and classroom orientations
Panel discussions
Faculty presentations
Interactive workshops to develop professional skills
Social events
Networking activities
2023 Seminar Highlights
The Master of Health Care Innovation (MHCI) program welcomed students to the seventh Seminar, from Thursday, August 17 through Saturday, August 19, 2023 in Philadelphia.
Nearly 70 students from across the U.S. and international locations gathered, along with several alumni, to connect with each other and the program. They discovered common passions for health care challenges, exchanged advice, and built professional and personal relationships that will help sustain their learning and their work.
Seminar objectives:
Get oriented with the MHCI degree and learn what to expect in the coming school year.

Learn from innovative thinkers and leaders.

Build connections with classmates, the MHCI community, and Penn.
Highlights included:  
AI: From Concept to Implementation presentation—MCHI faculty member Ravi Parikh, MD, MPP, FACP explored the development of AI algorithms and their use in health care, as well as considerations around bias, ethics, and regulation.

Fireside Chat with Erika James, Dean of the Wharton School—A conversation with Holly Fernandez Lynch, Assistant Faculty Director, about preparing to lead during crisis and exhibiting your own leadership qualities in any role.

Mentoring and Equity workshop—Led by MHCI faculty member Kevin Ahmaad Jenkins, PhD, students explored what they have to offer as mentors and what they need as mentees. Discussions were followed by a reciprocity circle, where students identified what they needed and help they could offer each other.

Innovating in Research—A panel conversation that highlighted people and processes behind innovative initiatives at Penn Medicine and CHOP.

Shira Blady, Project Manager the Palliative and Advanced Illness Research (PAIR) Center

Rebecca Clark, PhD, MSN, RN, Assistant Professor of Perinatal Nursing, Midwifery, and Women's Health

Aditi Vasan, MD, Faculty Member, CHOP PolicyLab

High-Performing Teams workshop—A team- and community-building session for new students, led by Chris Barba, MBA, Consulting Manager for Penn Medicine Academy

Make Networking Work for You workshop—Led by Penn Medicine Academy's Carolyn Hewson and Dawana Holmes, Med, SHRM-CP.

Cross-Cohort Connections—Facilitated conversations that build meaningful links among students and across years.

Alumni panel—Five MHCI alumni with diverse career paths and backgrounds offered advice and encouragement in a discussion with students.
MHCI students explored the Penn campus in small groups, discovering University history and current resources, as well as stopping by the bookstore to shop for Penn products. A professional photographer provided headshots for students, too.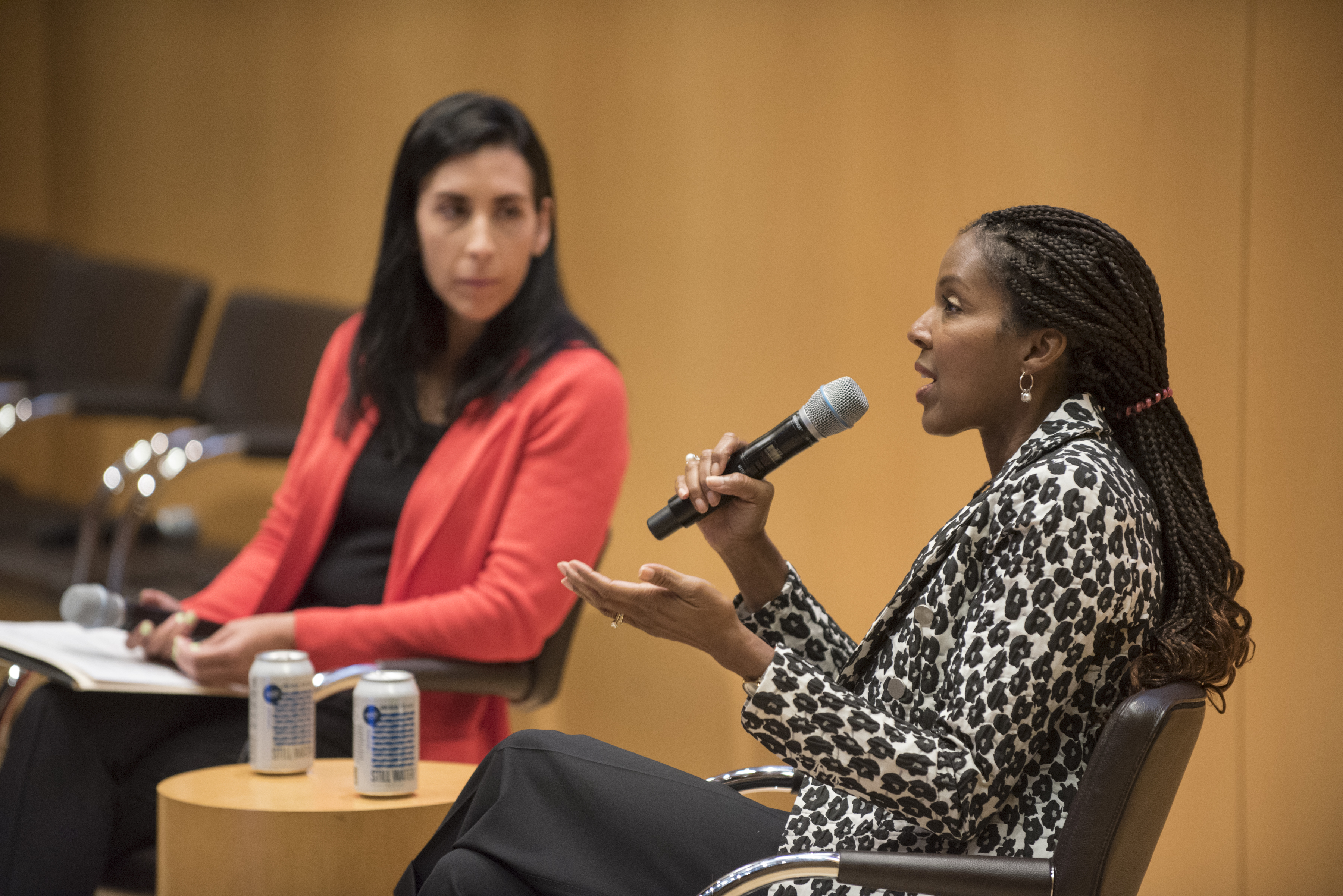 Logistics
Room, board, and conference activities for Seminar are covered by the program at no additional cost to the students. Transportation to and from Philadelphia for the event, as well as incidental expenses, are the responsibility of each student.
Please note that students in the Master of Health Care Innovation are not eligible for an F-1 student visa. International students should allow sufficient time to arrange for a B-1 visitor visa in order to attend Seminar in Philadelphia. Penn's International Student and Scholar Services (ISSS) could assist you with obtaining the visa.
Formats
The COVID-19 pandemic prompted a shift to virtual delivery for the 2020 and 2021 MHCI Seminars. Students gathered online through BlueJeans web conferencing, the Canvas learning management system, and Slack communications app. Interactive programs were designed to foster connection, provide support, and expand innovation skills.
Recent themes include:
Improving Access to Health Care (2019)
Innovating and Leading through Disruption (2020)
360° Health Care Innovation—Teaming Up to Address Food Insecurity (2021)