The annual MHCI Seminar provides a dynamic prelude to the school year. For two or three days in Philadelphia, students prepare through orientation activities, immerse themselves in innovation topics, and build memorable and enduring connections with each other, the program, and Penn. Programming complements the curriculum and optimizes the opportunities of gathering.
Programming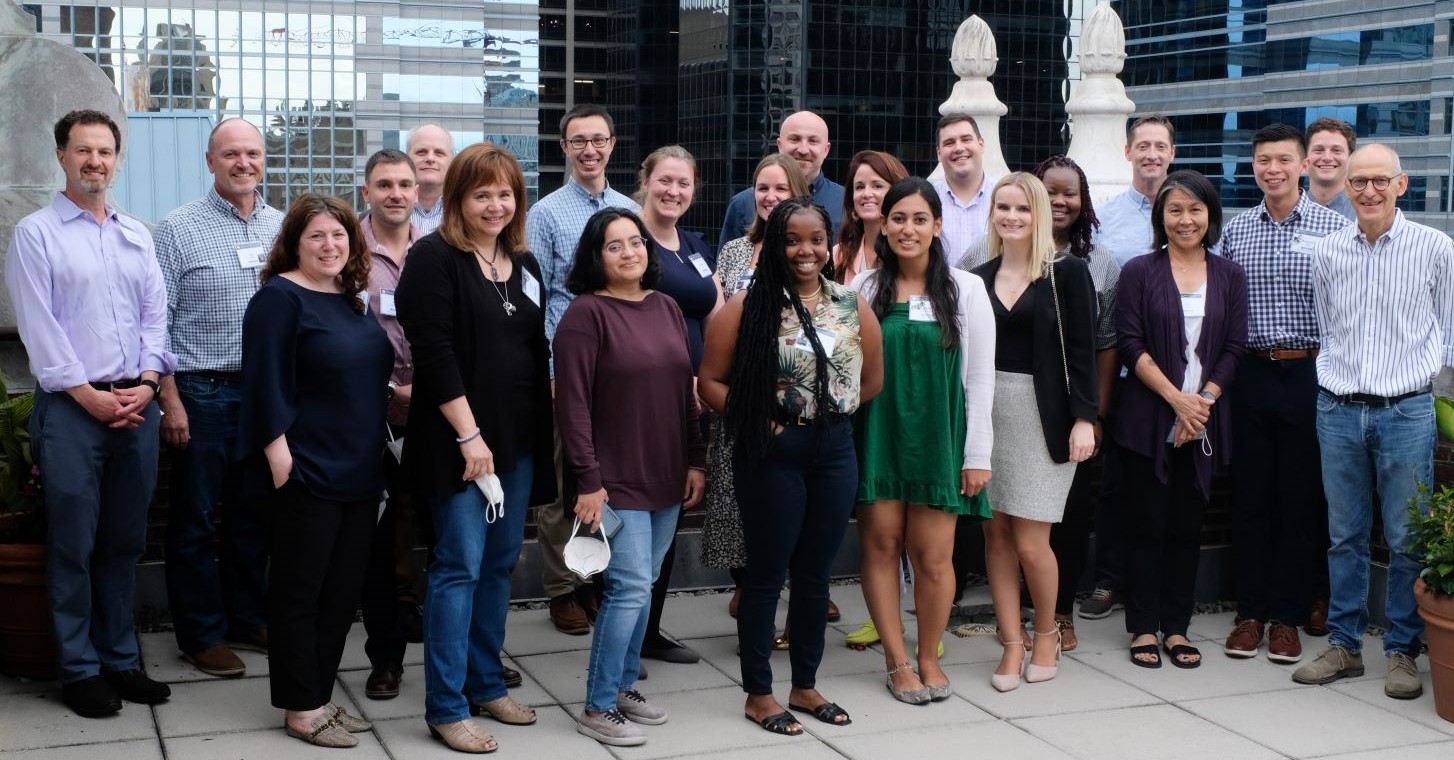 During Seminar, convene with other professionals committed to changing health care and exchange ideas, share stories, gain and give advice, and begin to build the special connection to classmates that MHCI alumni consider to be a hallmark of the program.
Standard components include:
Program and classroom orientations
Panel discussions
Faculty presentations
Interactive workshops to develop professional skills
Social events
Networking activities
Recent themes include:
Improving Access to Health Care (2019)
Innovating and Leading through Disruption (2020)
360° Health Care Innovation—Teaming Up to Address Food Insecurity (2021)
2022 Seminar Highlights
The MHCI Seminar returned, with gratitude, to a primarily in-person format in August 2022. About 70 students from across the U.S. and international locations gathered, with an online option to include those who could not be present on campus.
Seminar 2022 spanned three days, from Sunday, August 21 to Tuesday, August 23. Highlights included:  
Battling Burnout—MHCI founding faculty director  Zeke Emanuel drew on the methods of Penn founder Benjamin Franklin to prompt new students to consider how we might address burnout among health care workers.
The Payer Perspective—A fireside chat with Zeke Emanuel and his guests Ellen Riccobene and Patrick Dudley from Independence Blue Cross about supporting and scaling innovation, including programs for physicians.
Digitally Enabled Health—Faculty members George Demiris and Kevin Johnson shared research and projects, including fall-prevention monitoring, that prompted a lively student discussion on equity and privacy.
Change Management and Building Innovation and High-Performing Teams workshops—Engaging, interactive sessions led by Penn Medicine's Cindy Morgan, Vice President, Organization Development and Learning, and Chris Barba, Manager, Change Management and Organization Development.
Innovation at Penn—Leaders from around campus introduced students to their work:

David Grande, MD, MPA—Director of Policy, Leonard Davis Institute of Health Economics, Associate Professor, Medicine, Perelman School of Medicine

Shivan Mehta, MD, MBA, MSHP—Associate Chief Innovation Officer, at Penn Medicine and Assistant Professor of Medicine and Health Policy, Perelman School of Medicine

Katie Reuther, PhD, MBA—Executive Director of Penn Health-Tech and a Practice Associate Professor,  Bioengineering, University of Pennsylvania

Alumni panel—Five MHCI alumni with diverse career paths and backgrounds offered advice and encouragement in a discussion with students.
Campus explorations—Tours of the Penn Museum and staff-led lunchtime walks.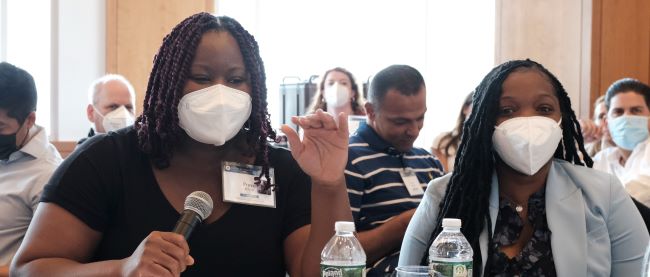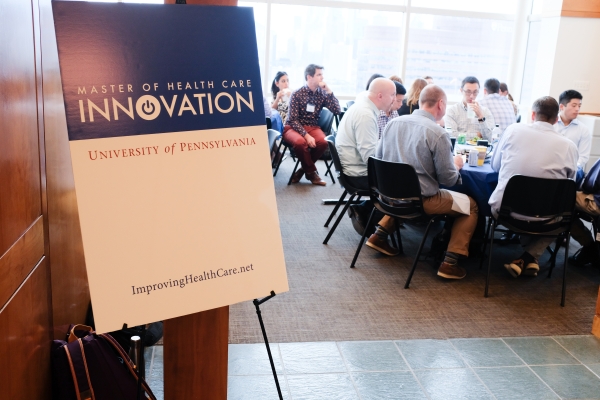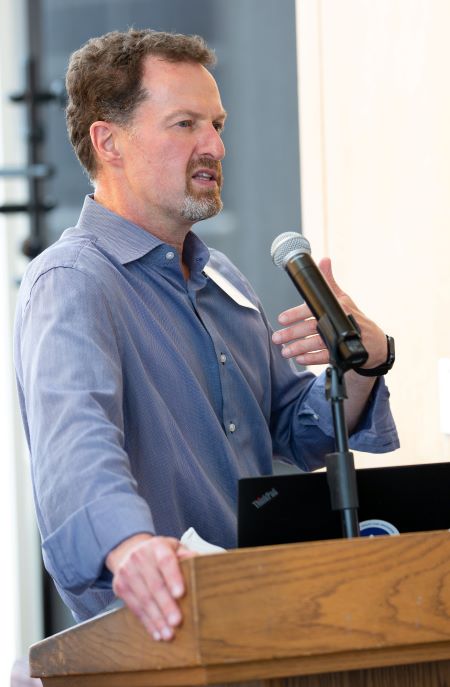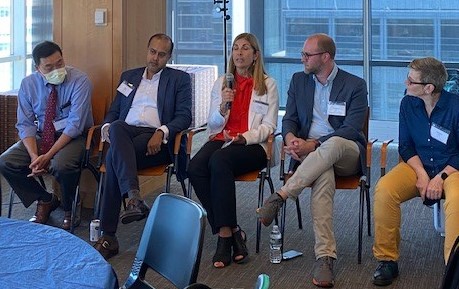 Logistics
Room, board, and conference activities for Seminar are covered by the program at no additional cost to the students. Transportation to and from Philadelphia for the event, as well as incidental expenses, are the responsibility of each student.
Please note that students in the Master of Health Care Innovation are not eligible for an F-1 student visa. International students should allow sufficient time to arrange for a B-1 visitor visa in order to attend Seminar in Philadelphia. Penn's International Student and Scholar Services (ISSS) could assist you with obtaining the visa.
Formats
Unlike the prior two years, the 2022 Seminar was held on campus. A vaccination requirement was in place: All University of Pennsylvania students, faculty, and staff were required to be vaccinated against COVID-19, including a booster shot if they were attending events on campus. Vaccine appointments were available at Penn Medicine.
The COVID-19 pandemic prompted a shift to virtual delivery for the 2020 and 2021 MHCI Seminars. Students gathered online through BlueJeans web conferencing, the Canvas learning management system, and Slack communications app. Interactive programs were designed to foster connection, provide support, and expand innovation skills.