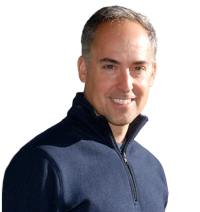 Roy Rosin, MBA, is chief innovation officer at Penn Medicine and a senior fellow at the Leonard Davis Institute of Health Economics, working to rapidly design, test, and implement high-impact health care delivery practices. His team reimagines interventions to achieve dramatically improved patient outcomes, experience, and high-value care. In the past eight years, they have driven measurable progress in readmission rates, reducing length of stay in the hospital, medication adherence, behavioral health, opioid management, screening rates, antibiotic stewardship, clinician burden, and guiding patients to optimal care settings.
Previously, Roy served as the first vice president of innovation for Intuit, a leading software company best known for Quicken and TurboTax. In this role, he led changes in how Intuit managed new business creation, allowing teams to experiment quickly, at low cost. After five years of redesigning entrepreneurial practices, the company delivered shareholder returns 33x the S&P 500. Intuit now consistently appears on Forbes' list of the most innovative companies in the world. Prior to leading innovation, Roy's Quicken team achieved record profitability and product leadership while growing to 14 million consumers. Roy's 18 years with Intuit spanned the early years in software to their emergence as a leading SaaS provider.
Outside of his Penn role, Roy advises startups and Fortune 100 companies building new businesses focused on making a meaningful difference in people's lives. He also serves as a board member for the Lenfest Institute of Journalism, working to find sustainable business models for local journalism. Roy received his MBA from Stanford and graduated with honors from Harvard College.