Students are required to be on campus in Philadelphia once per year to attend the Health Care Innovation Seminar, which supplements the online education experience and strengthens students' connections to each other, faculty, program staff, and the University of Pennsylvania. The seminar's goals are to provide opportunities for faculty and students to meet in-person, to develop the MHCI network, and to engage with health care innovation topics through a variety of face-to-face programming.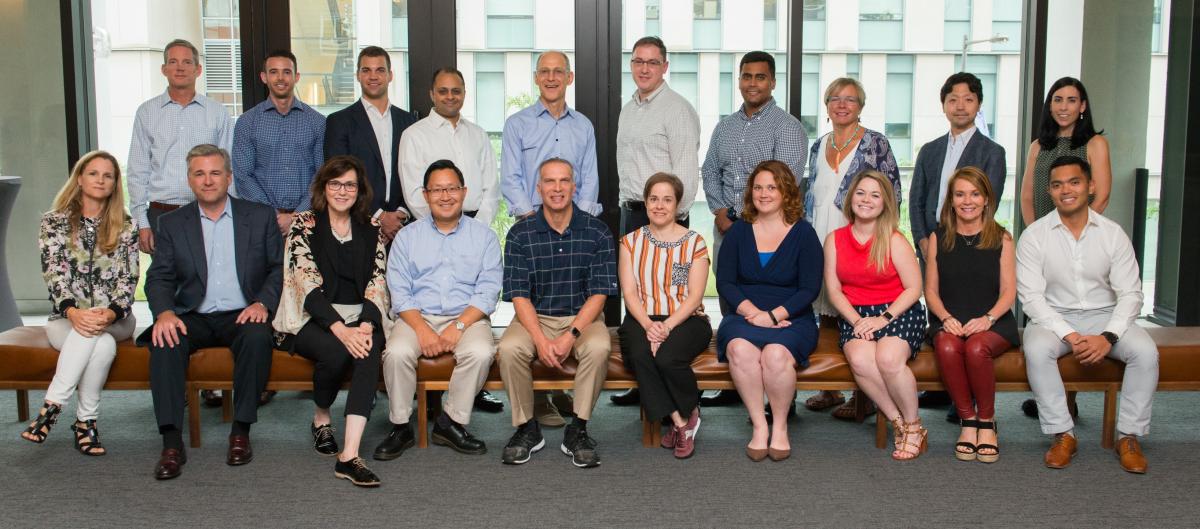 Next Seminar: August 17–21, 2019
During the seminar, you will participate in activities such as a keynote address, panel discussions, skill development workshops, networking events, round table discussions, and group presentations. Program and technology orientation will prepare you for your first class.
Highlights from 2018 included:
Lectures by program faculty Ezekiel J. Emanuel, MD, PhD; Kevin Volpp, MD, PhD; and Guy David, PhD

A presentation on disruptive and incremental change in health care by J. Larry Jameson, MD, PhD, Executive Vice President of the University of Pennsylvania Health System and Dean of the Raymond and Ruth Perelman School of Medicine

Interviews with executives leading innovation in health care: Bernadette C. Loftus, MD, Associate Executive Director for the Mid-Atlantic States, the Permanente Medical Group; and Kevin Mahoney, MBA, Executive Vice President and Chief Administrative Officer for the University of Pennsylvania Health System and Executive Vice Dean for Integrative Services for the Perelman School of Medicine

Workshops in leadership by Gregory P. Shea, PhD, Wharton Adjunct Professor of Management, Senior Fellow at the Wharton Center for Leadership and Change, and Adjunct Senior Fellow at the Leonard Davis Institute; and stand-out presentation skills by Dana Band, MSOD, CEO of the Dana Band Group

Interactions with the Penn Medicine Center for Health Care Innovation at a panel discussion about careers and an innovation team game night
The 2019 seminar is scheduled for August 17–21. Lodging and conference activities are covered by the program. Transportation to and from Philadelphia, as well as other incidentals, are the responsibility of each student.
International students should plan to have a B-1 visitor visa in order to attend the seminar. International applicants are encouraged to apply as early as possible in order to allow time for obtaining a visa, should you need one. Penn's International Student and Scholar Services (ISSS) can assist you with obtaining the visa.