Online Master of Health Care Innovation
The University of Pennsylvania's online master's degree in Health Care Innovation (MHCI) connects professionals through transformative learning experiences designed to improve health care. The multidisciplinary curriculum builds students' innovation and leadership skills to face urgent needs and long-term challenges. By studying and interacting online as a cohort, students develop a diverse network of innovative thinkers.
Faculty—drawn from across Penn—are leading, active experts in the following areas:
Behavioral economics
Health equity
Health policy
Innovation methodologies and practice
Leadership
Operations management.
Students apply their MHCI experience immediately in their work as clinicians, executives, directors, researchers, entrepreneurs, consultants, and more.
The MHCI is housed in the Perelman School of Medicine's Department of Medical Ethics and Health Policy. The degree is designed to be earned online in 20 months, with a 3-year extended track option.
Improve Health Care Through Innovation
The need to improve health care access, value, quality, cost, and equity with delivery models that are patient-focused and policies that create opportunities is evident and tremendous. The pace of change has accelerated. Yet the path from innovation inspired by the COVID-19 pandemic to lasting practice and further transformation is not clear. Forging it requires knowledge and skills you likely did not figure out on the job, gain in medical school, or find in an MBA or MHA curriculum. How will you learn?
Through the MHCI, health care professionals forge a diverse network of innovative thinkers and leaders passionate about improving health care.
Courses and program activities are designed for students to develop skills in three areas essential to transformative work in health care:
Thinking
Expand your perspective of health care.
Develop multidisciplinary foundations for critical, analytic thinking about health care solutions.
Engage with cutting-edge thinking and expertise.
Innovating
Practice methods for investigating problems and creating, testing, and measuring solutions to improve health care.
Identify and develop collaborations with organizational and community partners to drive better outcomes.
Think and act past entrenched systems, structures, and barriers.
Leading
Sharpen leadership EQ skills (emotional intelligence), such as:

Listening
Communicating effectively
Building a team and acting collaboratively
Managing change and its impact on people.

Create a diverse network.
Connecting professionals across disciplines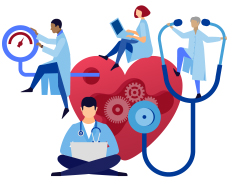 The MHCI brings together bright and ambitious change agents from across health care. They continue to work while a unique combination of renowned faculty grounds them in health policy, behavioral economics, operations management, innovation, leadership, and health equity.
Electives offer flexibility to explore subjects such as data, digital health, law, and quality improvement with a subset of your cohort.
Within courses, online discussions generate a network of problem-solvers comprising clinicians, entrepreneurs, researchers, business executives, health IT specialists, consultants, and others.
Cohorts network during two brief seminars and through student-led social events. During the MHCI Seminar, about 100 students come together online or in person (public health permitting) as a thoughtful, inquisitive, and connected group inspired to improve health care.
20
Months to complete the program
13
Average years of work experience
The MHCI online degree structure
Join a selective cohort in a 20-month program of online education. Or choose a 3-year option to spread out the workload and financial commitment over more time.
Work remotely throughout the year to complete your coursework online without interrupting your career. Most course activity is asynchronous with weekly deadlines, so you can structure your study time around work and personal obligations.
6 CORE COURSES: Build knowledge of foundational concepts in 6-week core courses.
3 ELECTIVES*: Explore additional topics according to your interests in 6-week elective courses.
2 INTENSIVE LABS*: Apply and practice skills in lab courses for 6 or 8 weeks.
* Note that a curriculum revision is launching in Fall 2022. Students previously enrolled must complete the curriculum they began, with 7 core courses, 2 electives, and 4 (0.5CU) labs.
The MHCI Seminar kicks off each school year with engaging activities. Speakers, interactive workshops, faculty interaction, networking, and social events supplement the online education experience and strengthen students' connections to each other, faculty, program staff, and the University of Pennsylvania.
In their final year, students will have opportunities to participate in activities focused on networking and career development, idea-sharing and feedback, and connecting with alumni.
The curriculum is structured so that you take one course at a time, focusing on the topic at hand.
Become Innovative in Thinking About Health Care
Through your MHCI coursework, you will build a foundation to improve processes of care, increase the value of health care services, shape patient and clinician behaviors, and contribute to the development of health policies.
Assignments will help you practice innovation methods and tools such as problem framing and rapid validation techniques alongside business and leadership skills such as pitching to stakeholders and proposal writing.
Several courses include a final portfolio assignment. Taken in aggregate, these projects demonstrate your thinking, innovation, and leadership abilities and experience. You can use your portfolio during ongoing conversations with your current employer or to stand out among candidates for a new position.
Learn at the innovative intersection of health care and online education
Launched in 2017, the MHCI was Penn's first online master's degree, designed from scratch in-house with a high standard of quality and care.
Cohorts have grown to about 50 students—large enough for students to encounter diverse ideas and experiences, yet small enough to receive attention and support. The MHCI retention rate is over 90%. Thus far, more than half of the 93 alumni have taken new jobs or been promoted since beginning the MHCI program.
The MHCI is supported by a team dedicated to supporting the entire student life cycle, from prospect to alumni, and working with faculty to translate their expertise into effective online education.
When COVID-19 forced so many educators to teach remotely, the team rapidly deployed resources and consulted with instructors and program leaders to share their expertise. At the same time, they developed original content and later curated content from faculty members addressing health policy and medical ethics issues related to the pandemic and equity. Read more about the MHCI program's COVID-19 response.
Renowned Faculty
Faculty in the MHCI degree are leaders in designing, researching, and evaluating ways to increase access to health care, reduce costs, change behaviors, and improve efficiencies. They bring to the online classroom frontline experience and teaching expertise from the Perelman School of Medicine, Penn Medicine Center for Health Care Innovation, the Wharton School, Penn Carey Law, Stuart Weitzman School of Design, and the Annenberg School for Communication.
Join a Diverse Cohort of Health Care Professionals
Penn's MHCI program prepares students to be innovative thinkers and leaders within their current roles, to shape new positions for themselves, or, if they desire, to advance to different employers.
A nurse now helps her post-cardiac surgery population navigate a new Bundle Payment for Care Improvement initiative.
A director in the health insurance industry becomes Vice President of Growth for a comprehensive kidney care start-up company.
A pediatrics medical director becomes the executive director for primary care in her hospital system.
And within their current positions, MHCI students and alumni are bringing their new knowledge into conversations across roles and applying frameworks to identify problems and design solutions.
Each MHCI cohort blends established leaders, "big fish in small ponds," and accomplished aspiring leaders. They may work in care delivery or management, academic medicine, rural health care, insurance, pharmaceuticals, medical device companies, start-up companies, consulting, government agencies across the United States or abroad, or other professional settings. Because of this diversity, MHCI students learn from each other, as well as from faculty. View this short video from a recent info session to hear a student perspective on the program.
Alumni remain highly engaged with the MHCI. They participate in informational interviews, panels for prospective and current students, lab office hours, workshops, and more ways to make the network ever better.
Apply to the MHCI Degree Program
If you're interested in improving health care and have at least three years of experience, apply to join the next cohort of innovators by submitting the online application. You'll be asked to provide
a current résumé/CV,
personal statement,
contacts for 2 letters of recommendation, and
official transcripts from previous schools.
No standardized test scores are required. New students begin the program each August.
Visit the Admissions page for more details, including application insights.
Learn How to Define the Future of Health Care with the Online MHCI
Take the next step and start an application, or learn more about the curriculum, MHCI faculty, the admissions process, fees and tuition, or University of Pennsylvania policies.
Contact our MHCI team
If you have questions, please contact Program Manager Katherine Ridella by email or telephone, 215-573-9378.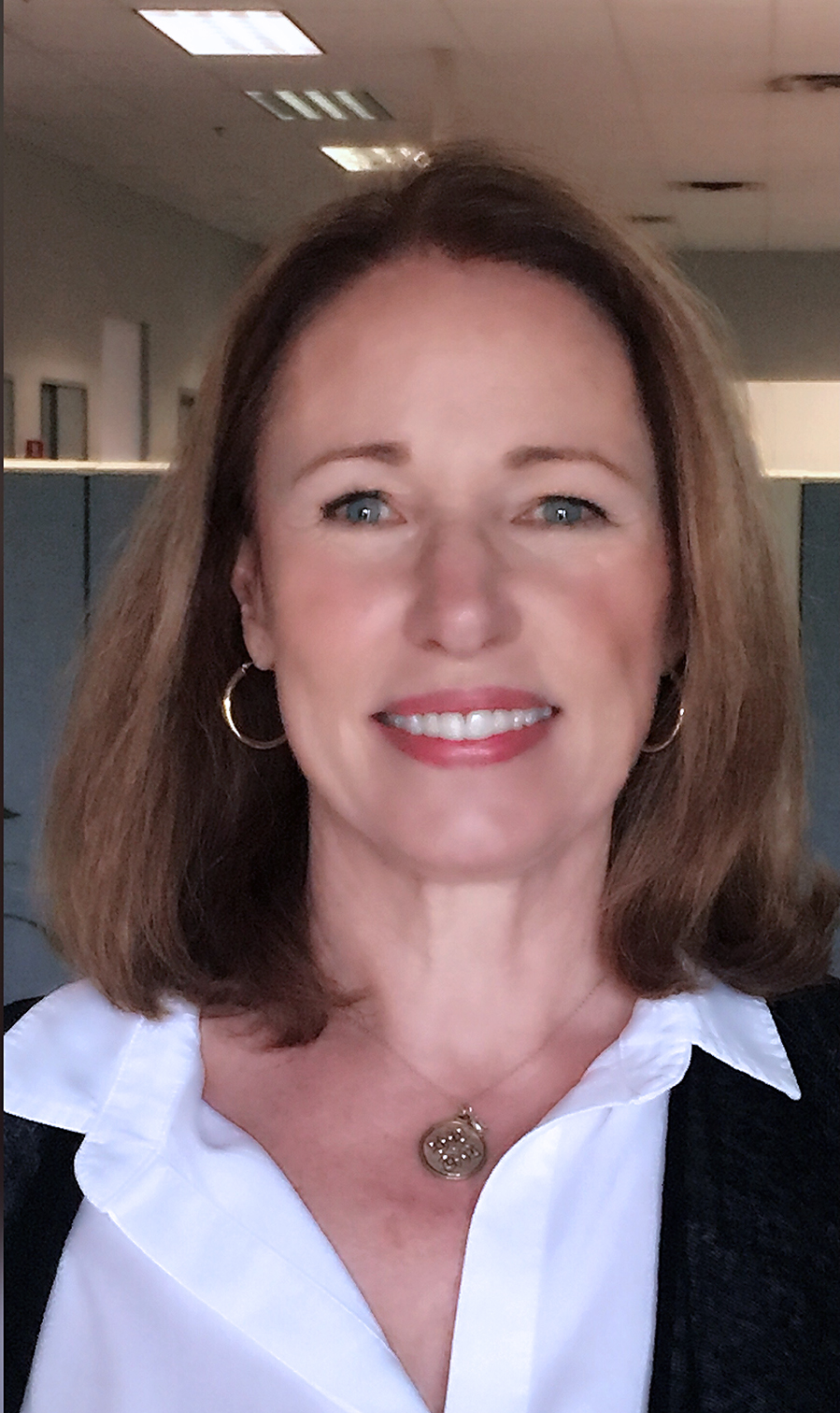 "It's been about connection . . . I remember meeting people with passion and wanting to make the world a better place. It's so inspiring. . . I think there's a lot we can change, there's a lot of hope. The program has given us tools and frameworks so we can make some good things happen" theresa urbaN, rn, bsn, mhci, class of 2021
penn partners in care, clinical care manager