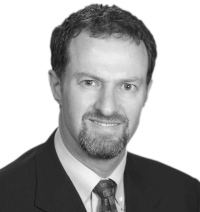 Faculty
Steven Joffe, MD, MPH
Steven Joffe, MD, MPH, is the Art and Ilene Penn Professor of Medical Ethics and Health Policy at the University of Pennsylvania Perelman School of Medicine. He serves as chair of the Department of Medical Ethics and Health Policy and chief of the Division of Medical Ethics, where he directs a National Human Genome Research Institute- (NHGRI-) funded postdoctoral training program in the ethical, legal, and social implications of genomics. In addition, he is professor of pediatrics at the Perelman School of Medicine and Children's Hospital of Philadelphia (CHOP). He attended Harvard College, received his medical degree from the University of California at San Francisco (UCSF), and received his public health degree from UC Berkeley. He trained in pediatrics at UCSF and undertook fellowship training in pediatric hematology/oncology at the Dana-Farber Cancer Institute and Boston Children's Hospital. Prior to coming to Penn, he served on the faculty of Harvard Medical School, and was an attending pediatric oncologist at the Dana-Farber Cancer Institute and Boston Children's Hospital, for 13 years. 
Dr. Joffe's research addresses the many ethical challenges that arise in the conduct of clinical and translational investigation and in genomic medicine. He has been the principal investigator (PI) of NIH, Patient-Centered Outcomes Research Institute (PCORI), and foundation-funded studies that examine the roles and responsibilities of PIs in multicenter randomized trials, accountability in the clinical research enterprise, governance of learning activities within learning health care systems, return of individual genetic results to participants in epidemiologic cohort studies, and the integration of genomic sequencing technologies into cancer care. He has also lectured widely on research ethics and on the ethical, legal, and social implications of genomic technologies. He was previously a member of the Department of Health and Human Services Secretary's Advisory Committee for Human Research Protections, of the National Academy of Sciences Committee on Federal Research Regulations and Reporting Requirements, and of the U.S. Food and Drug Administration's (FDA) Pediatrics Ethics Subcommittee, and of the Data and Safety Monitoring Board overseeing the federally funded phase III trials of COVID19 vaccines. In addition, he previously chaired the Children's Oncology Group Bioethics Committee and the NHGRI's Genomics and Society Working Group. He is an elected member of the National Academy of Medicine.
In his teaching within the department's online educational initiatives, Dr. Joffe aims to convey a deep understanding of the ethical principles underlying research, while guiding students in how to apply those principles to real-world problems. He hopes students will take one core lesson from his teaching: it is possible to conduct studies on questions relevant to policy and practice that are simultaneously experimentally rigorous and ethically respectful of the rights and interests of the individuals who take part.