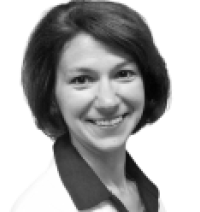 Faculty
Jennifer S. Myers, MD, FHM, FACP
Jennifer S. Myers, MD, FHM, FACP, is  Professor of Clinical Medicine and the director of the Center for Healthcare Improvement and Patient Safety (CHIPS) at the Perelman School of Medicine, University of Pennsylvania. This center serves as the nexus for education in quality and safety at Penn and houses several educational programs and career training pathways for residents, fellows, and faculty, including a masters program in Healthcare Quality and Safety.
She is the founding and ongoing director of the Quality and Safety Educators Academy, the first national faculty development program in this field which is now in its 11th year and has trained over 700 faculty from across the United States. Dr. Myers is an associate editor for BMJ Quality & Safety, the leading international journal in the field, and has published over 70 peer-reviewed articles in the area of health care quality, patient safety, and medical education. Her work to integrate quality and safety into the fabric of academic medical centers has been funded or recognized by the Josiah Macy Jr. Foundation, the Accreditation Council for Graduate Medical Education, the AAMC, the Measey Foundation, and the Gordon and Betty Moore Foundation in conjunction with the Society to Improve Diagnosis in Medicine.
She received her medical degree from Hahnemann University in Philadelphia, PA and completed her internal medicine training at the Johns Hopkins Hospital in Baltimore, MD.