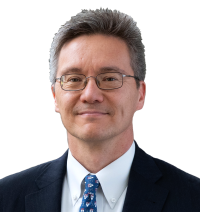 Faculty
Kevin G. Volpp, MD, PhD
Kevin Volpp, MD, PhD, is the founding director of the Center for Health Incentives and Behavioral Economics (CHIBE) and the Mark V. Pauly President's Distinguished Professor of Medicine and Medical Ethics and Policy (MEHP) at the Perelman School of Medicine and Health Care Management at The Wharton School. He is also a co-director of the Penn Clinical and Translational Science Award initiative.
Dr. Volpp's work focuses on developing and testing innovative ways of applying insights from behavioral economics in improving patient health behavior and affecting provider performance. He has done work with a variety of employers, insurers, health systems, and consumer companies in testing the effectiveness of different behavioral economic strategies in addressing tobacco dependence, obesity, and medication non-adherence. Dr. Volpp has published more than 300 papers. Dr. Volpp has published more than 300 papers and has been recognized by a number of awards including the Matilda White Riley Award for career achievement by the Office of Social and Behavioral Science at NIH, the Association for Clinical and Translational Science Distinguished Investigator Award for Career Achievement and Contribution to Clinical and Translational Science, the John Eisenberg Award from the Society of General Internal Medicine, the British Medical Journal Group Award for Translating Research into Practice, and multiple "best paper of the year" awards from different societies.  
Dr. Volpp is an elected member of the American Society of Clinical Investigation (ASCI), the Association of American Physicians (AAP), and the National Academy of Medicine (formerly the Institute of Medicine) of the National Academy of Sciences (NAS).