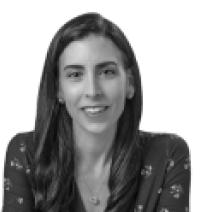 Faculty
Holly Fernandez Lynch, JD, MBE
Holly Fernandez Lynch, JD, MBE, chairs the Master of Health Care Innovation (MHCI) admissions committee and supports the academic progress of MHCI students within the Department of Medical Ethics and Health Policy's Online Educational Initiatives. She is also the curriculum director of online clinical and research ethics education for Penn medical students.
Prof. Fernandez Lynch pursues conceptual and empirical research and scholarship with the goal of influencing institutional and governmental policy. Her work focuses on clinical research ethics and regulation, priority setting in research, access to investigational medicines outside clinical trials, FDA pharmaceutical policy, and the ethics of gatekeeping in health care. She is founder and co-chair of the Consortium to Advance Effective Research Ethics Oversight (www.AEREO.org), an organization working to evaluate and improve IRB quality and effectiveness, and an active member of the NYU Working Group on Compassionate Use and Preapproval Access (CUPA). She serves as a member of the boards of Public Responsibility in Medicine and Research (PRIM&R) and the American Society for Law, Medicine, and Ethics, and as "ethicist in residence" at the Robert Wood Johnson Foundation. She was previously a member of the U.S. Department of Health and Human Services Secretary's Advisory Committee on Human Research Protections (SACHRP).  
Professor Fernandez Lynch has worked as an attorney in private practice, as a bioethicist serving NIH's Division of AIDS, as an analyst with President Obama's Commission for the Study of Bioethical Issues, and as executive director of Harvard Law School's bioethics and health law research program. She was named a Greenwall Faculty Scholar in 2019 and elected a fellow of the Hastings Center in 2021, and was recently named a National Academy of Medicine Emerging Leader in Health and Medicine.