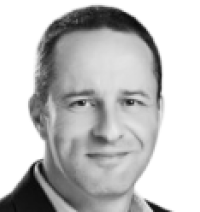 Guy David, PhD, is the Alan B. Miller Professor of Health Care Management at the Wharton School and the Perelman School of Medicine, University of Pennsylvania; he is the chair of the Health Care Management Department at Wharton; a research associate at the National Bureau of Economic Research; and the editor-in-chief of the International Journal of Health Economics and Management.
Prof. David received his BA and MA in Economics from Tel Aviv University, and his PhD in Business Economics from the University of Chicago. His research interests include: the dynamics of mixed-ownership competition in health care markets, evaluation of policies towards nonprofit providers, industrial organization and regulation of post-acute care, the economics and organization of emergency medical services, division of labor along the care continuum, nursing turnover, patient-centered medical care, retainer-based medicine, medical technology disadoption, data-analytics-driven disease management, and direct-to-consumer advertising and drug safety.
Prof. David teaches undergraduate, MBA, Executive MBA, and PhD courses in Health Economics and Health Care Delivery at Wharton, and a graduate course in Health Economics at the Perelman School of Medicine.