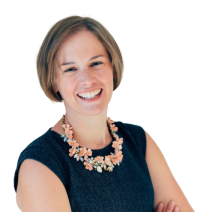 Faculty
Emily A. Largent, JD, PhD, RN
Emily Largent, JD, PhD, RN, is the Emanuel and Robert Hart Assistant Professor of Medical Ethics and Health Policy.  She holds a secondary appointment at Penn Law, is a senior fellow at the Leonard Davis Institute of Health Economics, and is part of the Center for Health Incentives and Behavioral Economics (CHIBE).
Prof. Largent's work explores ethical and regulatory aspects of human subjects research and the experience of patients and caregivers across the Alzheimer's continuum. Her work is supported by the National Institute on Aging and the Greenwall Foundation. Prof. Largent's work has been published in leading journals, including The Hastings Center Report, American Journal of Bioethics, New England Journal of Medicine, and JAMA. She co-authored Clinical Research Ethics Consultation: A Casebook (Oxford University Press).  
Prof. Largent studied science, technology, and international affairs as an undergraduate at Georgetown University and earned a second degree in nursing from Penn Nursing. She received her PhD in health policy, with a concentration in ethics, from Harvard University and her JD from Harvard Law School. Prof. Largent was previously a fellow in the Department of Bioethics at the National Institutes of Health (2008–2010) and clerked for Chief Judge Jeffrey Howard of the United States Court of Appeals for the First Circuit (2016–2017) before coming to Penn.